EMG / Sharps Bros. Licensed "Jack" AEG Lower Receiver (Color: Black)
Features
EMG exclusive licensed Sharps Bros. receiver
Beveled magazine flare magwell assists with quicker reloads
Oversized integral trigger guard
Bullet pictogram selector markings
High quality aluminum lower receiver with a durable anodized finish
Fits most standard V2 gearboxes
Compatible with most standard AEG front assemblies
An Exclusive collaboration project between EMG and Sharps Bros. Firearm Design, the Hellbreaker Airsoft receiver accurately depicts the fine detail and craftsmanship of the real AR15 firearms receiver. The stunning and fierce details of the Hellbreaker really sets this apart from your average rifle and brings a whole new meaning to personal weapons customization.
Evike Manufacturing Group (EMG) is the R&D division of Evike.com which specializes in high end training and custom weapons. EMG works directly with the real firearm manufacturers to make accurate, high quality replications of their weapons.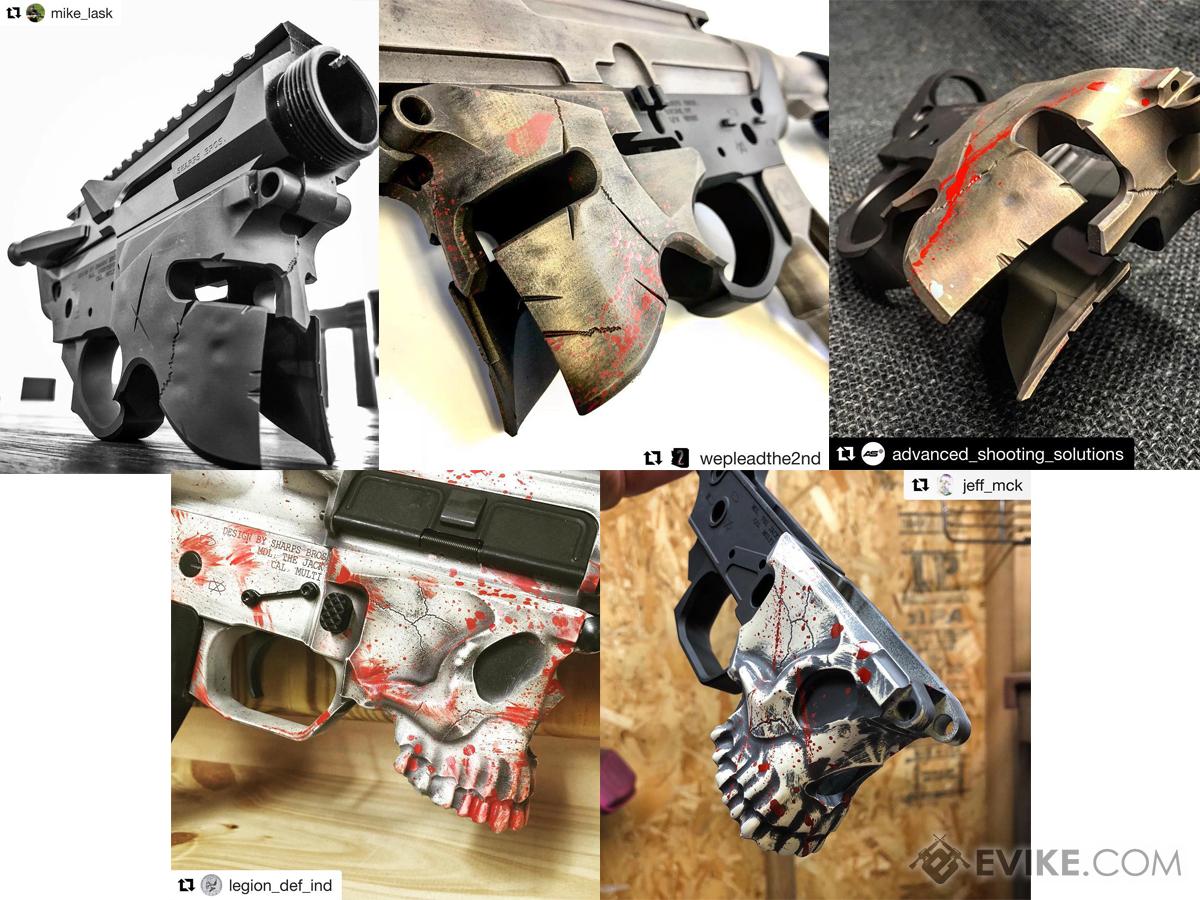 Images courtesy of Sharps Bros. and their respective owners (https://www.instagram.com/sharpsbros/) All rights reserved
Compatibility:
Most version 2 gearboxes
Material:
Aluminum Alloy
FPS:
1 (with 6mm .20g BB)
Already Purchased?
Register for Product Updates and Registrant-only Specials!