EMG / Sharps Bros "Warthog" Licensed Full Metal Advanced Airsoft AEG Rifle (Color: Black / 7" SBR)
Features
Full metal receiver with integrated beveled magazine flare magwell assists with quicker reloads
High quality aluminum upper & lower receiver set; Bullet pictogram selector markings; CNC machined aluminum ultra slim hand guard; Full length, uninterrupted top Picatinny rail; Durable weather resistant anodized finish
Sharps Bros licensed full metal receiver
ARES unique built-in Electronic Firing Control System (EFCS - Safe / Semi / 3rd Burst / Full Auto); Gearbox programmable via EFCS programming unit (sold separately); Advanced reinforced lipo ready metal gearbox with quick spring change design
Functional bolt stop for easy access to hopup adjustment dials
Oversized integral trigger guard; Enlarged mag release; Flat match-style trigger; QD sling attachment point; Low profile gas block with mock gas tube
Rubberized slip-resistant pistol grip; Adjustable length of pull stock with slip resistant rubber butt pad
Removable flip up front & rear iron sights
An Exclusive collaboration project between EMG and Sharps Bros. Firearm Design, the Warthog Airsoft receiver accurately depicts the fine detail and craftsmanship of the real AR15 firearms receiver. The stunning and fierce details of the Warthog really sets this apart from your average rifle and brings a whole new meaning to personal weapons customization. These fully featured rifles are made not only to look and feel amazing, but also to perform right out of the box.
Evike Manufacturing Group (EMG) is the R&D division of Evike.com which specializes in high end training and custom weapons. EMG works directly with the real firearm manufacturers to make accurate, high quality replications of their weapons.
Performance and Internals:
Internally, the Warthog is the most advanced Airsoft rifle on the market today featuring the award winning QD programmable gearbox as seen on the popular Amoeba series AEG by ARES, high performance motor, adjustable hopup and superb accuracy. Externally, the Warthog features a full metal Sharps Bros licensed metal receiver with enlarged magazine well for high speed operations, M-LOK advanced handguard, optic ready upper receiver, flip-up front and rear sight, ergonomic retractable stock and ergonomic motor grip
Length:
570mm - 660mm (Adjustable)
Weight:
TBA
Inner Barrel:
~260mm
Magazine Capacity:
300rd Hi-Cap Steel Magazine. Works with Matrix, G&P, Tokyo Marui and other compatible M4 / M16 Series Airsoft AEG Magazines
Muzzle Velocity:
330-350 FPS (Measured w/ .20g BB)
Thread Direction:
14mm+
Caliber:
6mm Airsoft bb.
Gearbox:
ARES E.F.C.S. Version 2 M4 Gearbox (8mm bushing & bearing / Lipo Ready / Programmable / fully reinforced / quick spring change).
Battery:
Lipoly battery recommended (Wired to buffer tube w/ small Tamiya. Battery not included)
Fire Modes:
Semi/Full-Auto, Safety
Package Includes:
Gun, Magazine
Hopup:
Yes, Adjustable
Manufacturer:
EMG / ARES Collaboration. (Receiver Designed & Licensed by Sharps Bros. USA)
Things you may need to get started:
Battery and Charger – Required to power your AEG; use a high quality battery and charger for best results.

Spare Magazines – Stay in the fight longer by bringing more ammo with you.

BB's – High quality precision 6mm BB's recommended; Use 0.20g – 0.25g BB's for best results.

Silicone Oil – Basic cleaning and lubrication maintenance help keep your Airsoft AEG in top working order.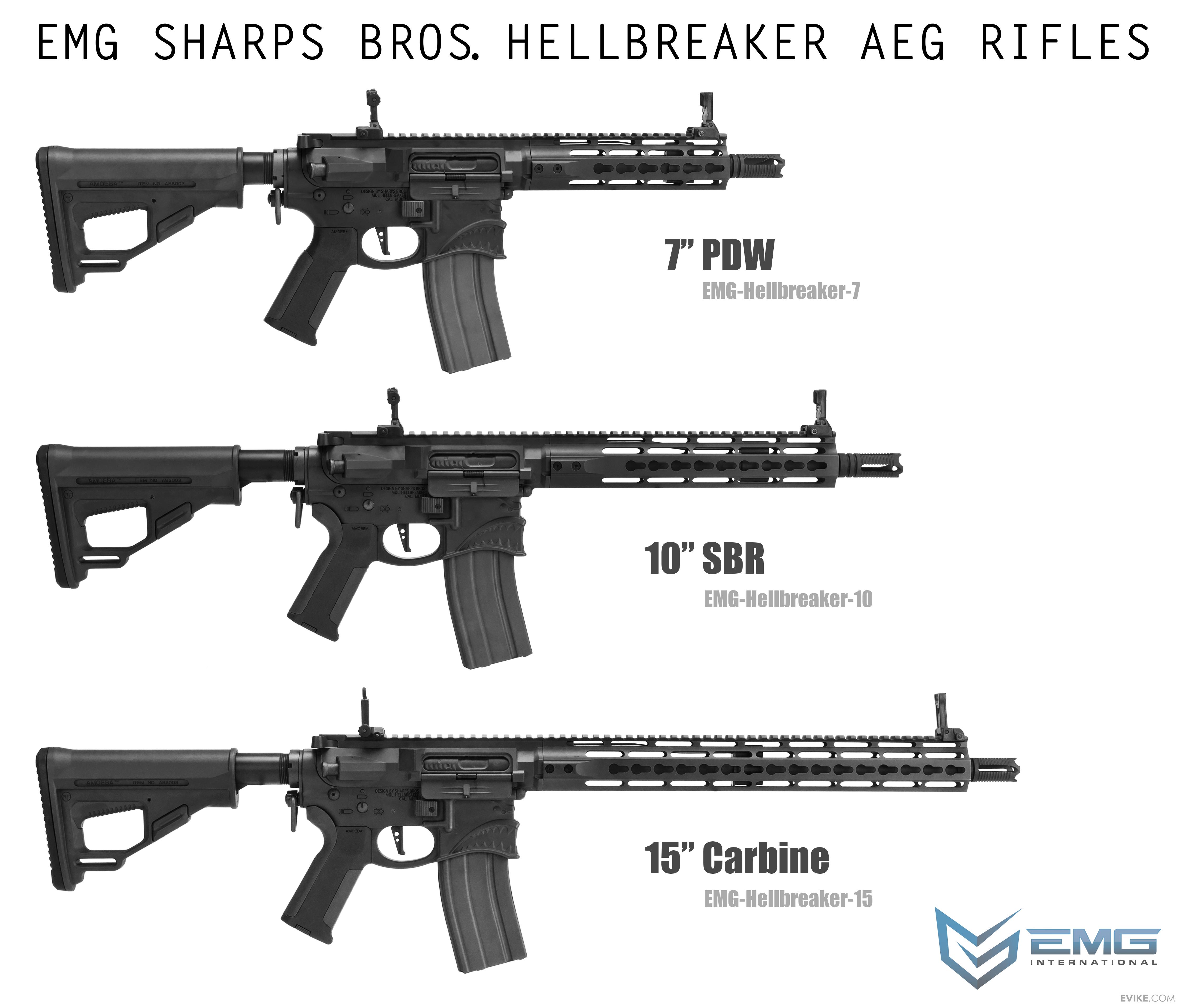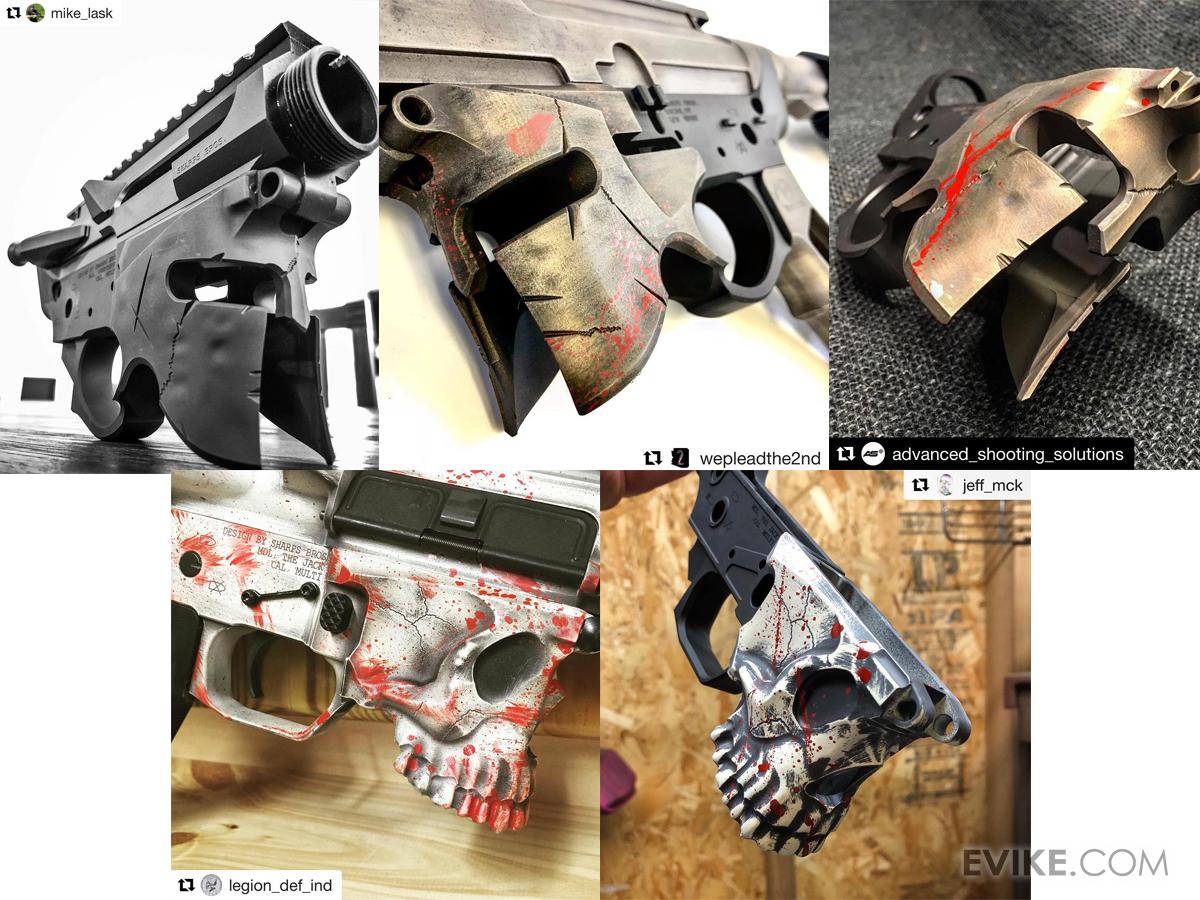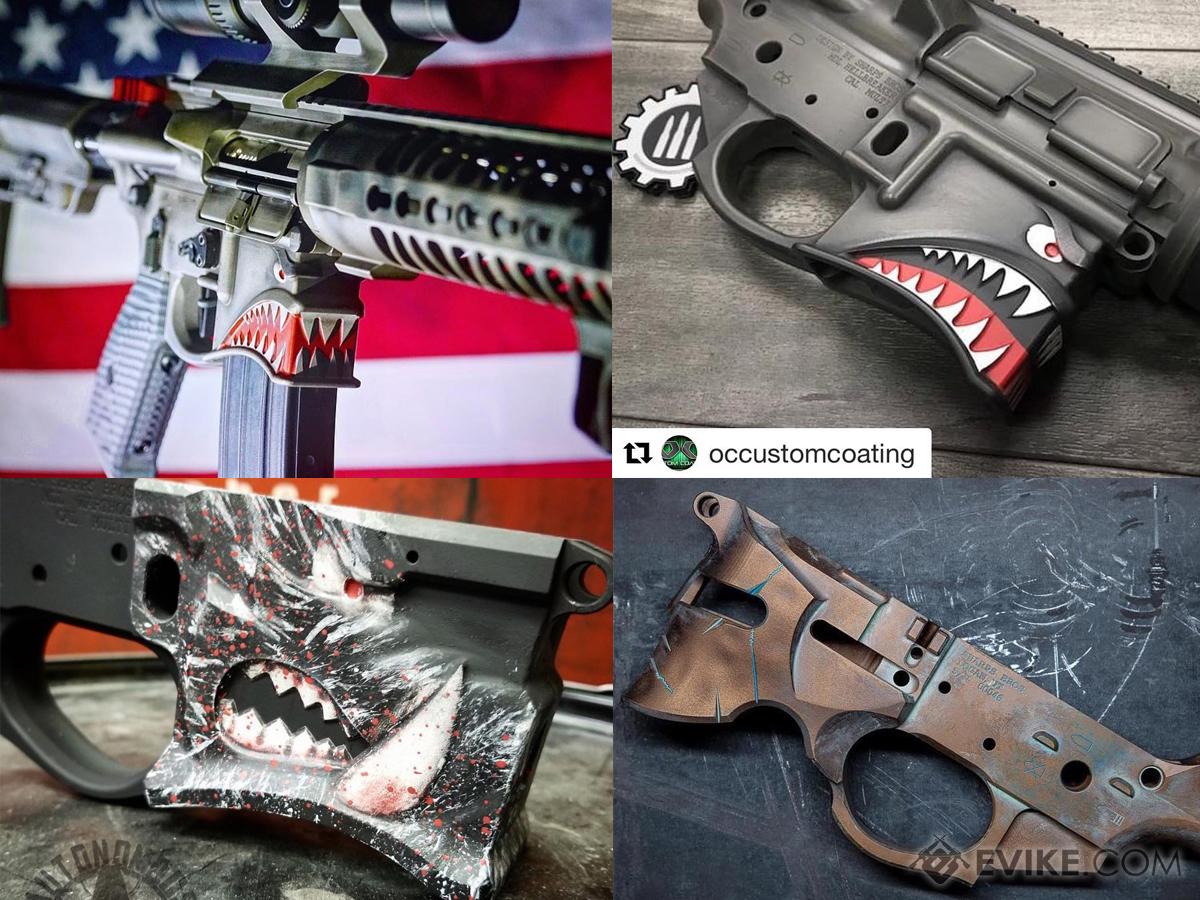 Images courtesy of Sharps Bros. and their respective owners (https://www.instagram.com/sharpsbros/) All rights reserved
Already Purchased?
Register for Product Updates and Registrant-only Specials!